Letters From Home
An interactive Installation
Gallery Caption: Please take an envelope, open it and enjoy your gift. Ponder the quote and add it to the board for others to view. Please discard the envelope on the floor.
Letters from Home explores the role of women sending letters and care packages to loved ones serving overseas during WWI.
When first envisaging this piece I imagined rummaging through piles of letters and selecting poignant quotes, giving the viewer pause to reflect on actual comments made by women at the time.
In my research I noticed that there is a distinct lack of the female voice. Numerous collections of letters from the front are readily available, understandably, letters from home would have been challenging for the soldiers to keep, therefore only half of the story is told.
Instead, this piece is a collection of quotes I have written as a prequel to letters which soldiers sent home while stationed overseas. I have tried to maintain the spirit and language of the time; to capture the sentiment. While the quotes can't be traced back to actual women living and fighting on the home front, I hope that viewers take a moment to ponder the quotes and imagine what may have been happening in the life and mind of a woman corresponding from home during WWI.
Thank you to the State Library of NSW, Anzac Memorial, Australian War Memorial and the Hawkesbury Regional Gallery for their assistance in making this work possible.
Please follow this link to view the photo essay documenting the research of this work: www.studiolada.com/work-in-progress/2016/3/23/wait-weep
This piece was originally created for:
Wait Weep and Be Worthy: Women, the Home Front and War
Curated by Elissa Blair, Hawkesbury Regional Gallery
In this exhibition a group of contemporary artists explored the role of women fighting on 'the home front' in World War I, reflecting on women's role in society at the time, and the nature of that particular war. Though some women were involved as nurses and in other active service duties, the expected role of most was to manage the home and raise children, while dealing with shortages, their fears for the future, and the grief and trauma of losing loved ones.
Exhibiting Artists: Penny Byrne, Lada Dedic, Freya Jobbins, Katy Mutton, Susan O'Doherty, Catherine O'Donnell.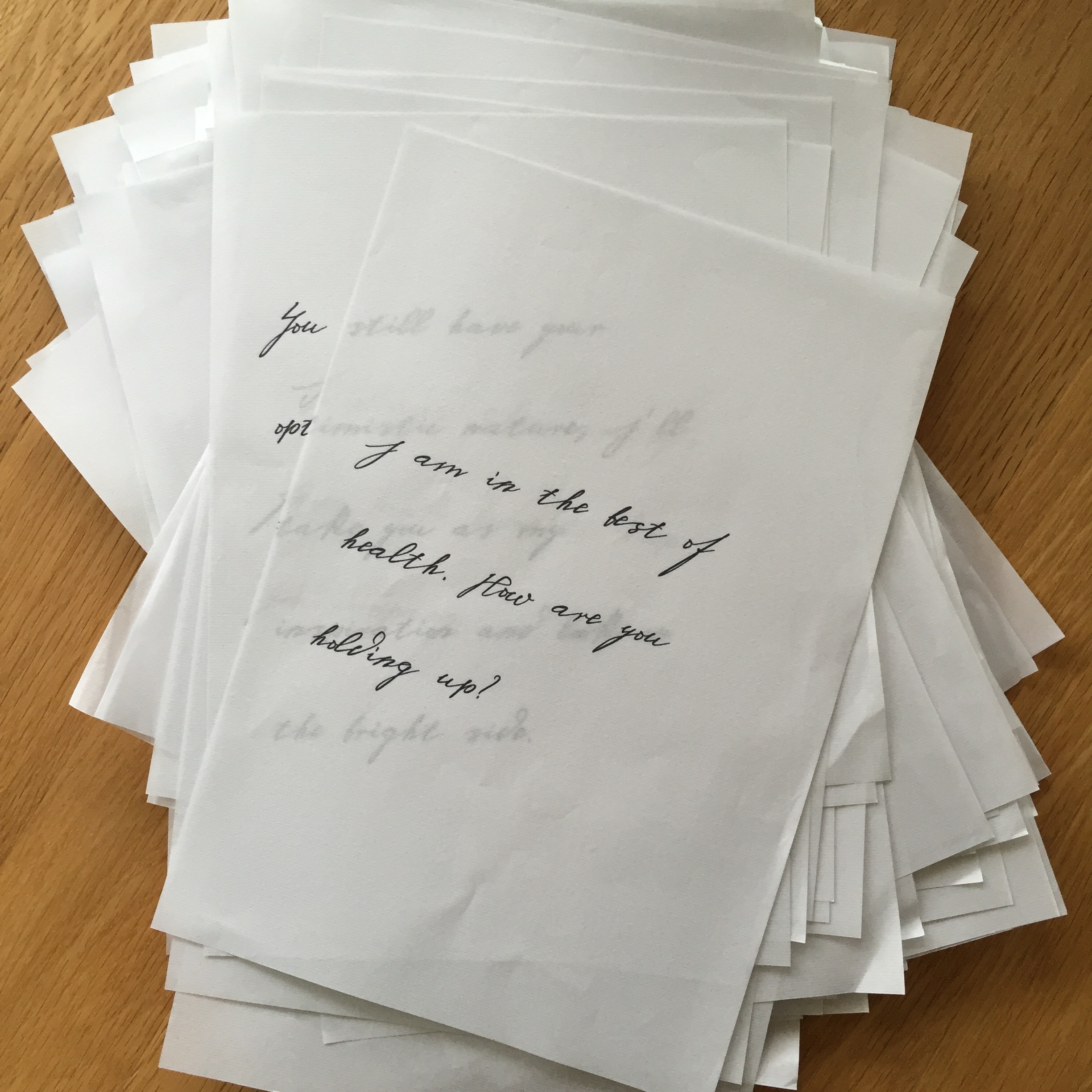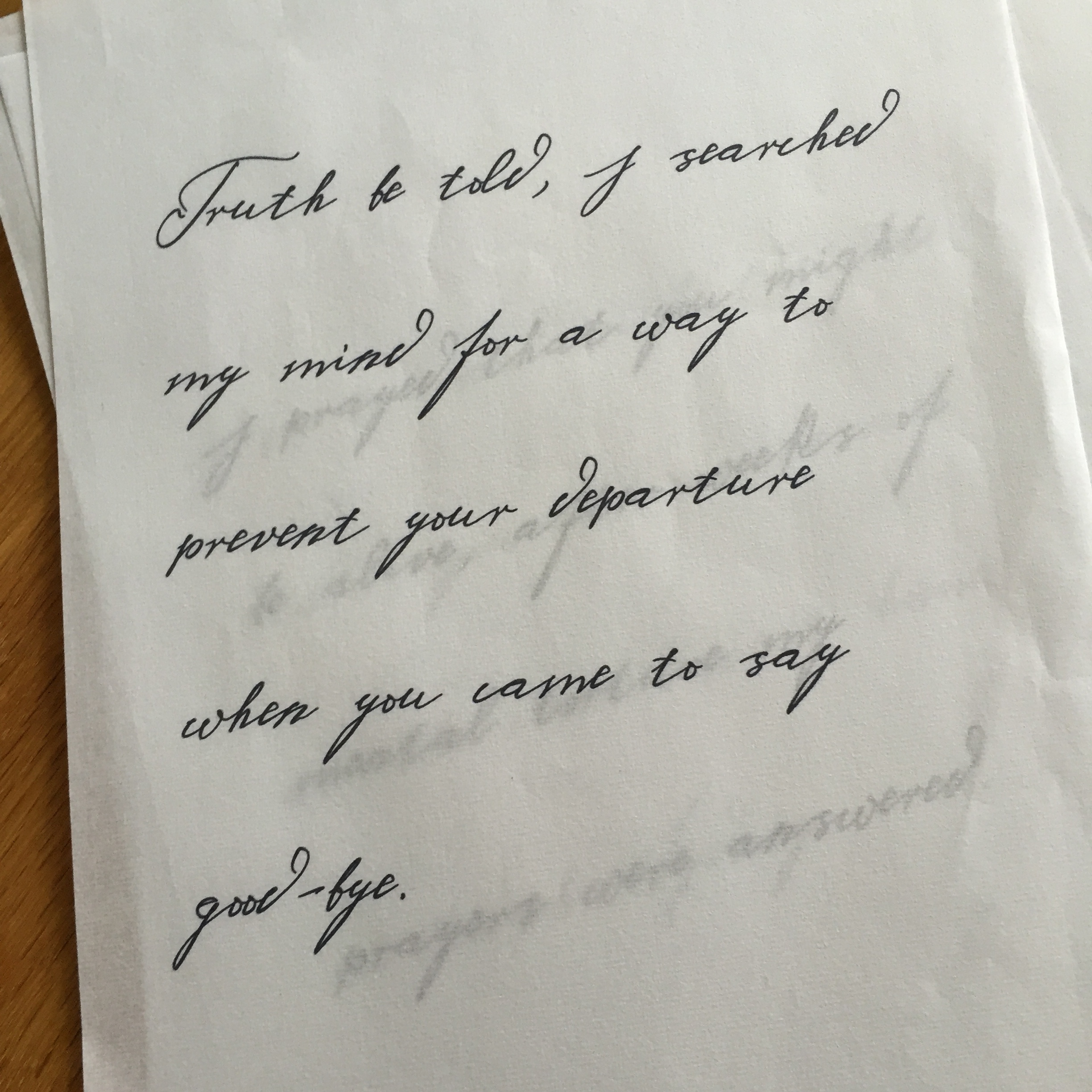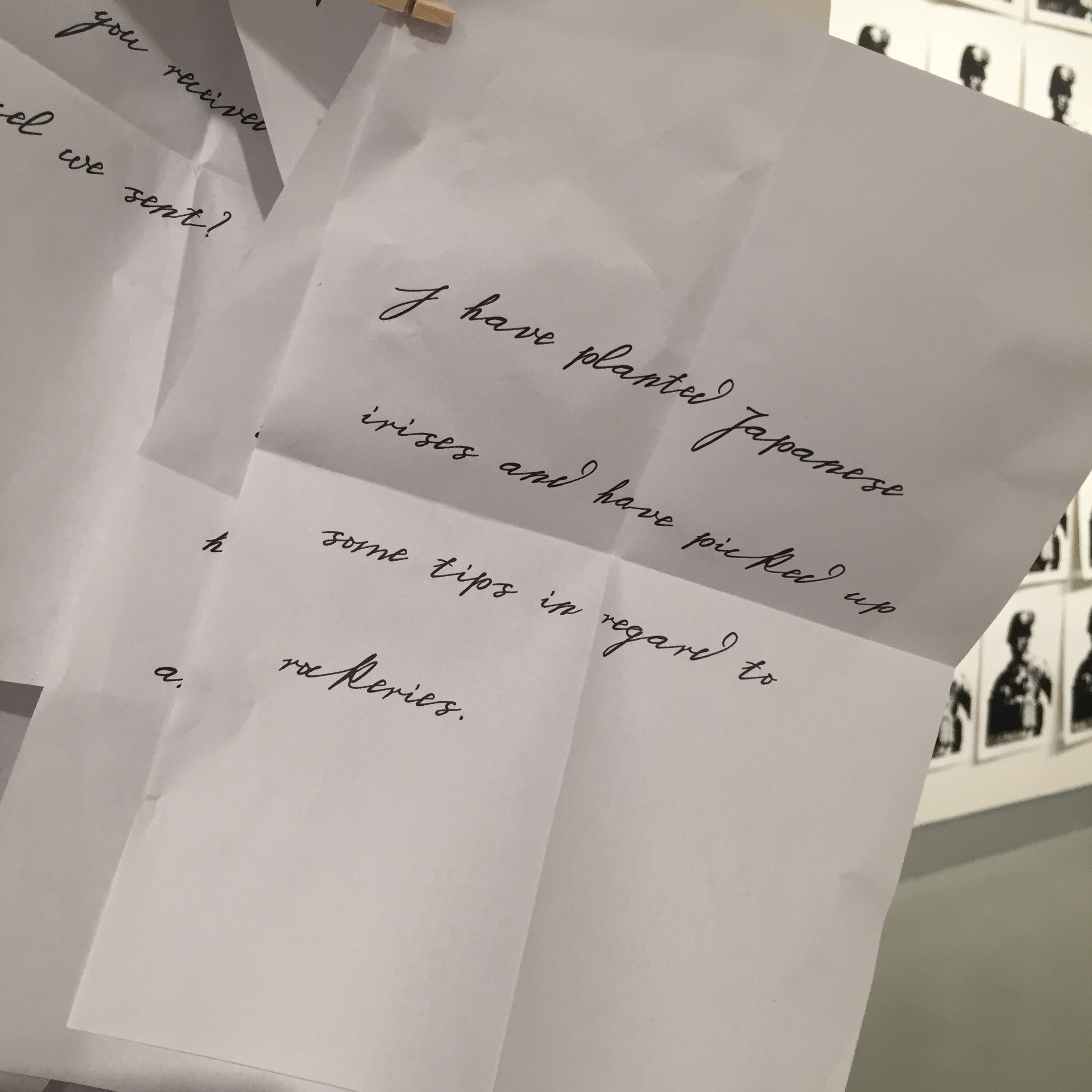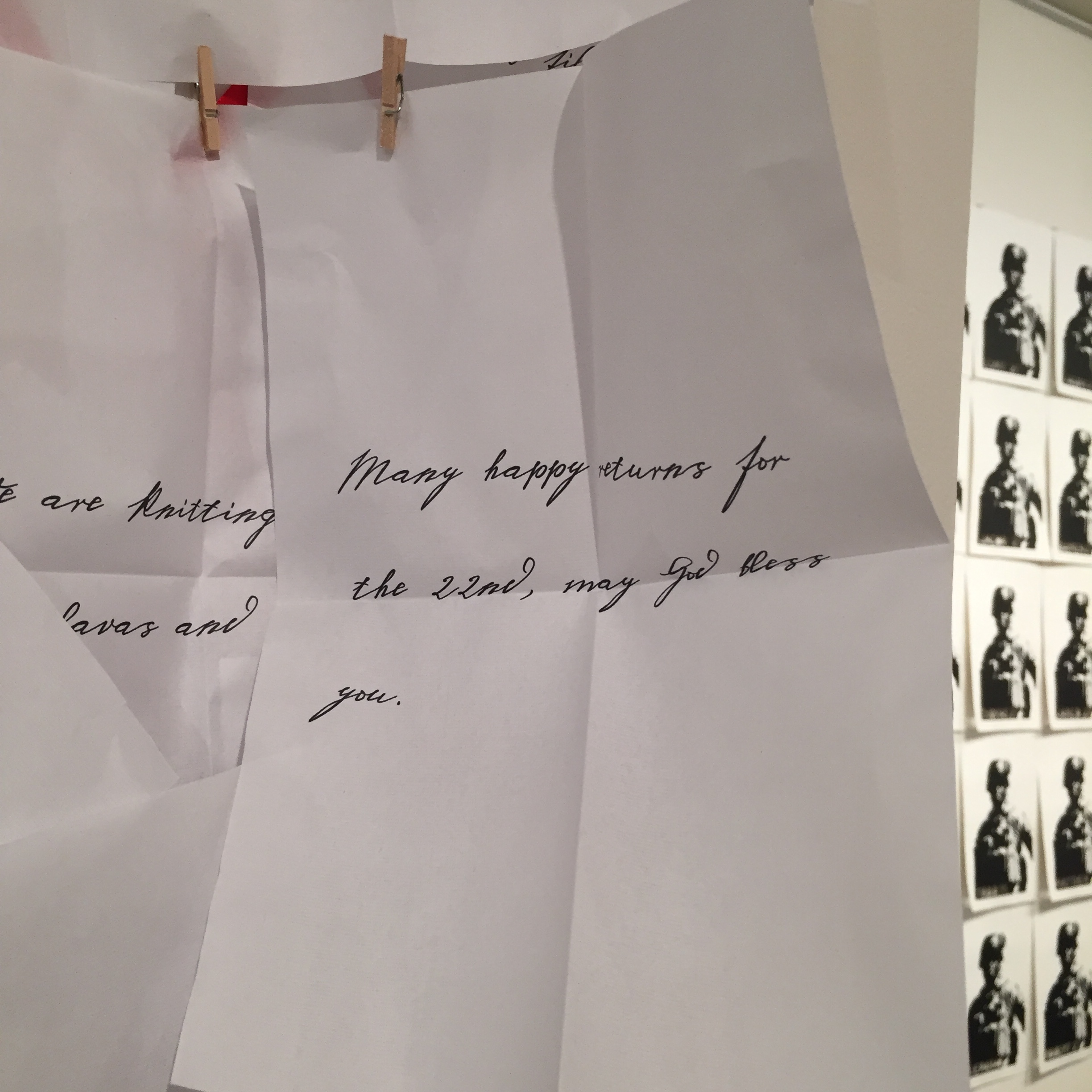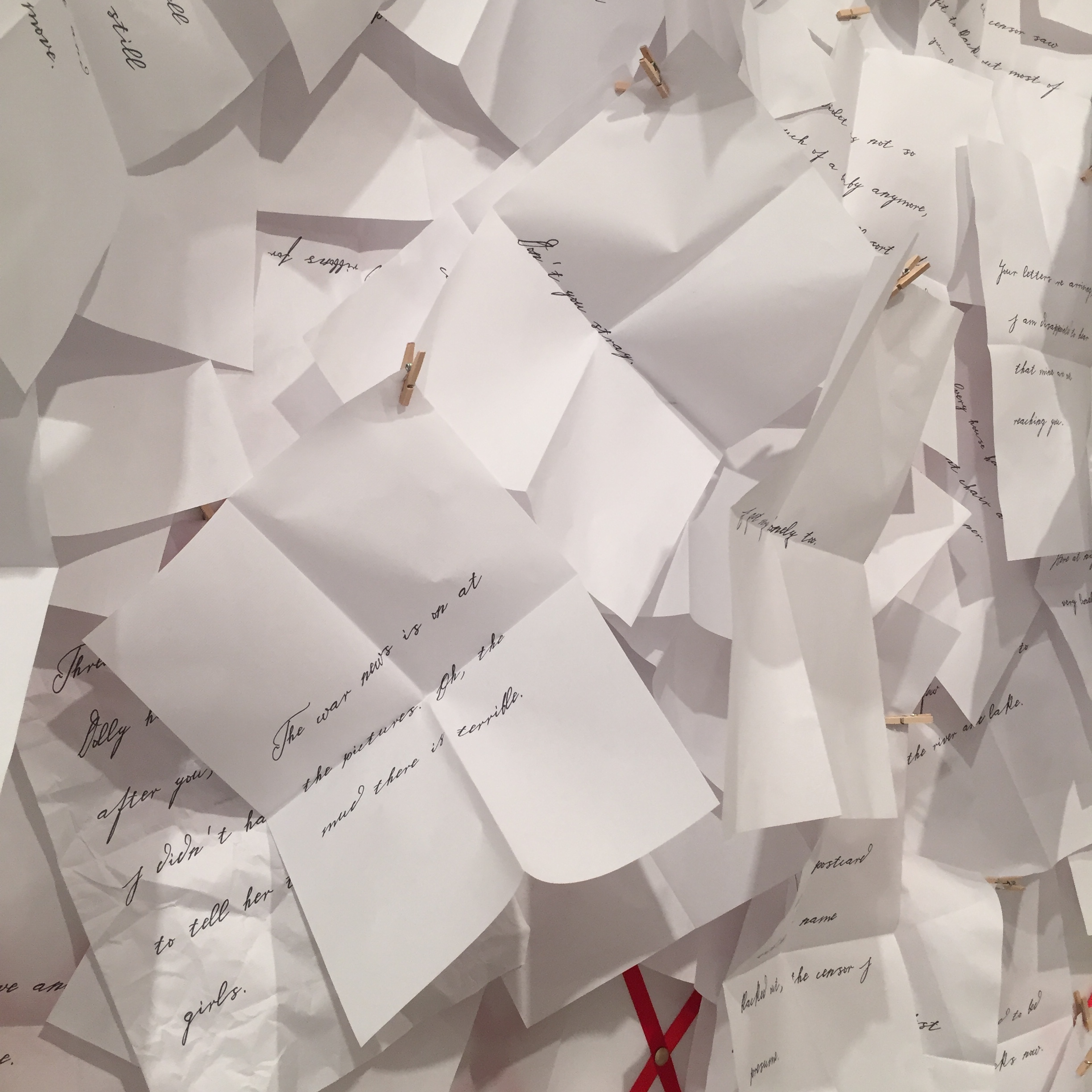 Lada Dedic
Letters From Home
Interactive Installation, 2016
Dimensions variable
Original WWI pins sourced by curator Elissa Blair, 300 individual packages, Trunk and Orderly Case (Artist's collection).